So You'd Like To Know More About How A Physical Therapist Can Help You
We understand that you might be unsure about what physical therapy can do for you or might be hesitant to make a decision about you health, so that's why we like to give you a chance to get to know us (and us to get to know you) BEFORE you make any type of commitment to us.
One of the ways we like to do this is to offer you a FREE 15 minute phone conversation with a Board Certified Specialist in Sports Physical Therapy
During this phone call, you can talk about and ask ANYTHING you want - about your current problem, goals, concerns, what options you have, etc.
And yes, we realize you might be a little surprised by this offer because no other clinics in the area do this and you might think there's a catch...but there's not - it's 100% FREE.  We offer this because we feel it's the right thing to do for people and it's the best way to start our potential relationship together.
You wouldn't expect someone to propose to you on the first date right!?  You would want to feel them out first, get to know them and what they're about, and see if it's worth investing your valuable time and money...and that's exactly what we're giving you a chance to do with this offer.
Just Click The Button Below to Fill Out the Simple Inquiry Form
(it takes less than a minute to fill out)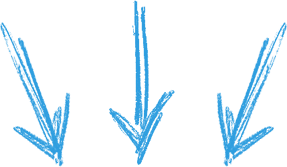 What People Say About Modern Sports Physical Therapy...
If you're tired of the traditional PT ideology and tired of not getting better, then Modern Sports PT is the perfect place! Dennis understands how people are supposed to move, he understands that we aren't meant to be sedentary and his work focuses on getting us back to moving, freely and pain free. Dennis incorporates his years of knowledge to help you, help yourself to get better, his creativity and attention to the minor details make a world of difference….he's always open to questions and always follows up to see how you're feeling, great person, amazing PT. Will always recommend.

Anthony, 28, Massapequa
I love to run but because of a nagging pain in my knee, I couldn't enjoy my runs like I used to.  Thankfully my friend told me about Dennis and I'm so happy she did!  After just a few visits, I can now enjoy my 4-mile runs pain-free!  Hopefully I won't get injured again, but if I do I'll be sure to come back.

Linda, Massapequa
I had tried so many other options for my back pain and they didn't help, so I was hesitant about trying physical therapy, but I'm so glad I decided to talk to Dennis.  He was very clear about how he could help me and he did just that!  My back pain is 80% better and I'm back at the gym and finally feel like I'm getting back to the person I was before this back pain derailed my life.  My only regret is I didn't find him sooner!

Jack, 48