Modern Sports PT is a local healthcare company dedicated to enhancing people's lives through better-quality physical therapy. We are medical clinicians who provide a warm, personal, & hassle-free healthcare experience unlike anyone else in the area.
More Than Just Physical Therapy
Modern Sports PT aims to help people make better decisions about their health so they can enjoy an active lifestyle free from medications, injections, or surgery for years to come.
A Personal Message From the Owner
"First, I want to thank you for taking the time out of your busy day to visit our website and I hope you find it helpful.
I've set up a few ways (all FREE) to help you figure things out BEFORE you make a commitment to us.  I do this because I think it's the right way to treat people – especially people who are trying to navigate the frustrating, complicated medical system we have.
And just like you, I am tired of the cold, impersonal way in which the medical world treats people – one where you feel like you're just a part moving along an assembly line.  And I'm also fed up with insurance companies dictating what I can/can't do for my health...while continuing to raise my rates.
That's why I decided to break the mold in how I set up Modern Sports Physical Therapy and finally be able to treat people how they should (and deserve) to be treated.
We have tailored our services to athletes and active people of all ages – whether it be a youth athlete, collegiate athlete, or a 55 year old woman trying to stay fit.  By focusing on this group of people, we are able to gear our never-ending training and education to provide the highest quality of treatment you can find in the area.
Our clients consistently return to doing what they love faster than the industry average.  This ultimately saves them valuable time and money....and makes them extremely happy with the choice the made.
Our goal is to enhance people's lives through friendly, individualized, quality physical therapy.  And hopefully we can make your life more enjoyable in helping you get back to the sports and activities you love to do.
Please feel free to reach out to me with any questions or concerns you have and I will personally get back to you!"
Sincerely,
Dennis
"We treat you like a person, not just a number."
You Have Questions.  We Have Answers.
These are some of the 35 questions answered in our FREE FAQ Guide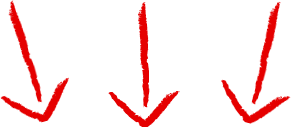 Do you treat [insert body part/diagnosis]?
Do you only treat athletes?
Do I need a referral from my doctor to come to PT?
How long before I feel a difference from physical therapy?
Is there anyone physical therapy ISN'T right for?
How do I choose the best physical therapist for me?
Get Your 100% FREE Guide By Clicking the Blue Button
Unsure How Physical Therapy Can Help You?
Choose which option works best for you
Please click the button above and then fill out the simple form